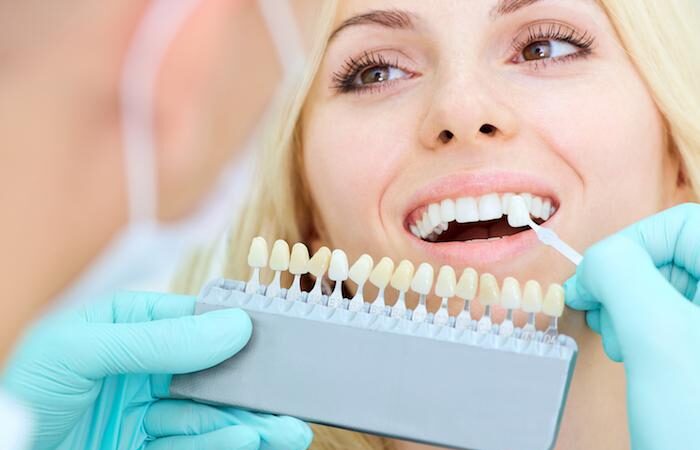 Everyone yearns for a brilliant and symmetrical smile, but dental imperfections such as discolored and chipped teeth may prevent you from achieving that smile. Dental crowns can make your dream achievable by covering your teeth's surface, making them look attractive. You should consider getting dental crowns in Midtown Manhattan at New Dimension Dentistry to avoid teeth imperfections from affecting your self-esteem.
How can you describe dental crowns?
A dental crown refers to a tooth-shaped cap covering your entire tooth to restore its size, shape, appearance, and strength while protecting it from further damage. Dental crowns are often made from ceramics, porcelain, metal, and resins and are durable. These dental caps do not need special care techniques; good oral hygiene should maintain them. The most exciting fact about dental crowns is that they are hard to notice because they have a similar color to that of your teeth.
How can you benefit from dental crowns?
People often prefer dental crowns to fillings, considering they are tooth-colored, durable, and do not need special maintenance techniques. Dental crowns can not only protect your teeth from further damage, but your provider can also place them over a prosthetic tooth root to fill up the space of a missing tooth, eliminating the gaps in your smile. These caps also enhance your smile by covering chipped or discolored teeth that may prevent you from smiling confidently. Additionally, dental crowns are essential in protecting your teeth after a root canal procedure. After a thorough dental exam, your provider may inform you if dental crowns are the appropriate treatment for your dental imperfections.
Is the procedure of applying dental crowns painful?
You may need to schedule two office visits to place dental crowns. On the first visit, Dr. Girald addresses the dental issues affecting your tooth and carves out the affected tooth to ensure that your crown fits properly. She may take impressions of your tooth, which are vital in designing customized crowns that perfectly fit your tooth. Your provider places a temporary crown over the tooth to protect it until your permanent crowns are ready. Once your permanent crowns are ready, you may need to visit the office to remove the temporary crown. Your provider meticulously cleans your tooth and uses a solid dental bonding agent to put the crown in place. You may also adjust your bite and buff the crown's surface to ensure that you're comfortable.
Who needs crown lengthening?
If the damage to your teeth is severe, Dr.Giraldo may recommend crown lengthening to provide enough support for the crown. During the procedure, she reduces your bone and gum tissue to expose more tooth surface and create adequate space for the crown placement.
You may need to floss and brush regularly to keep your crowns longer. Routine dental check-ups and professional teeth cleaning are vital in maintaining these prosthetic caps. You may also need to avoid eating complex food substances like ice to prevent your natural teeth and crown damage.
Get customized dental crowns at New Dimension Dentistry or schedule an online appointment for a dental exam.