4 Cosmetic Dermatological Services you can enjoy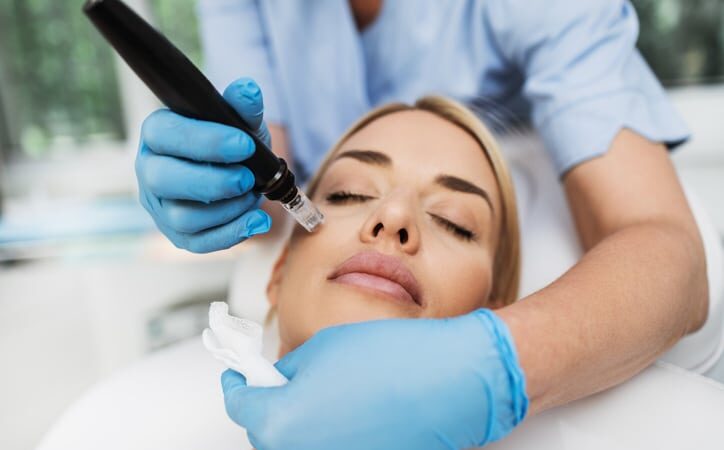 The skin records several conditions and symptoms that are exhausting and need addressing. Suppose you are a victim of any skin condition, it is advisable that you seek professional help to address the issue. This is where Dr. Peter Chien comes in. The dermatologist presents you with the opportunity of advanced dermatological services to help address your skin and improve your results. He shows compassion towards what he does, thus making him a perfect choice for a dermatologist. He will recommend various treatment procedures that may be beneficial to treat your skin conditions. You will get out of the facility with the promise of restored natural looks and lasting results from your treatment.
What is Jeuveau?
The injection may be similar to a Botox injection, except that Jeuveau fits certain facial wrinkles better than Botox. Jeuveau injections majorly address frown lines and may be a good start if you have Botox injections for the first time. During your treatment, your doctor will wipe off the treatment area and inject Jeuveau around the frown lines. Jeuveau relaxes the muscles, creating a smooth appearance. The treatment may last for about 15 minutes, and then you can leave and resume your routine activities. You may notice the results almost immediately, but full results may need up to a week to show.
What are the Side Effects of Jeuveau?
The procedure has its risks. You may talk to your doctor about the side effects and risks you may experience after the procedure. They can include redness, headaches, bruising, and pain. You may also have droopy eyelids.
What are Dermal Fillers?
The treatment enhances the volume of sunken cheeks, smooths out wrinkles and smile lines, enhances the lips, and eliminates chin creases. Dermal fillers contain hyaluronic acid, which hydrates your skin, but your body does not produce enough of the acid as you age. Therefore you may have dry skin and a reduced volume of your facial features. Your doctor may recommend dermal fillers if they suit your facial needs and can restore volume. A dermal filler injection results will depend on the treatment area, the product used, and your skin type. You may have to schedule more injection sessions to maintain the results of your treatment.
How do Botox Injections work?
Botox injections are mainly known for reducing facial wrinkles and fine lines. The injections block nerve cells from transmitting signals to the muscles. Therefore the muscle will not contract. Your doctor will administer the injection into specific muscles in your skin. You may experience minor discomfort during the procedure. Following your doctor's instructions will help you see the full benefits of your Botox injection treatment.
What is PRP Treatment?
Platelet-rich plasma involves drawing a patient's blood, separating it into three layers, and then injecting the PRP into the scalp to treat hair loss. The treatment works by triggering natural hair growth to increase hair thickness. PRP can address hair loss better if combined with other hair loss medications. The treatment reverses hair loss and triggers new hair growth.
Find out more about cosmetology services you can enjoy at Lumos Dermatology®. The facility boasts professional service providers offering many effective and safe treatment options. You will get an individualized treatment plan depending on the treatment you seek. You can be sure of optimal results that last. Schedule your appointment online when you visit the website.