Several benefits of meeting a psychologist online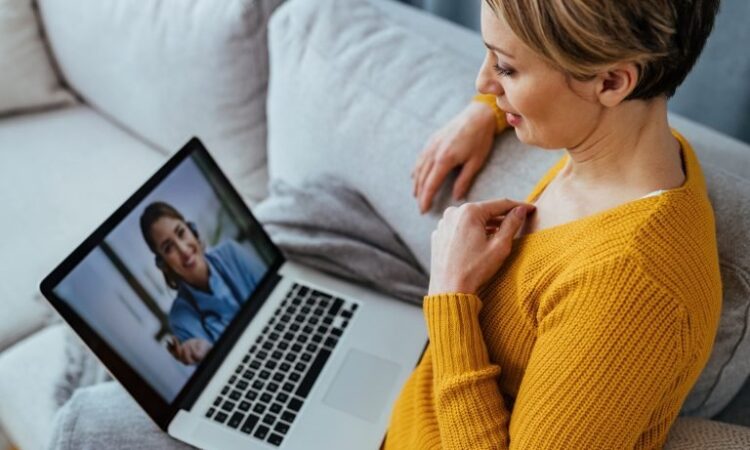 Psychologist online
Traditionally, psychotherapy has been conducted almost exclusively through physical meetings, where the client and therapist meet in a reception room and have conversations. In recent times, with the advent of technology, this has changed. Distance therapy has been conducted first by telephone, and more recently via video calls over the Internet. Let's explore some of the biggest benefits of online treatment.
Being able to meet a psychologist online has now become much more common. The advantage of meeting a psychologist online is that it does not matter where you are and that you do not have to travel to a clinic.
In connection with the advent of this new type of psychotherapy, questions about its effectiveness have been investigated in the research. The researchers have investigated whether it is really possible to create the same interpersonal bond as in a therapy room when one is not physically present.
And whether the therapies are really helpful when conducted in this way. The results have shown that the trust between client and therapist, which is often crucial for the success of therapy, is almost as strong in online conversations as in physical conversations. Research on these therapies has also shown that treatment via video calls was as effective as on-site therapy. This for conditions such as depression, anxiety and social phobia.
Benefits of online therapy
In addition to the results above, additional benefits of online therapy are, for example, that the threshold for starting the therapy is significantly lower. And that people with social problems (for example social phobia ) get access to psychologist talks they would otherwise have difficulty starting or completing.
Further development of the concept of meeting a psychologist online is message therapy. Instead of having video meetings, you can use a chat client to write with your therapist. Today, many are more accustomed to communicating through writing through the use of social media. And therefore it can also feel more natural to use this medium also in conversations with a psychologist.
In message therapy, the client writes messages to the psychologist who then responds. This form of therapy thus becomes more flexible than traditional therapy with physical meetings. You can read more about how massage therapy works here.
Internet therapist important
What you read as a patient should feel like it was written to me, rather than being overarching. So we think it is important that a therapist is a real person.
One criticism that is sometimes directed at internet therapy is that the form of treatment would be too "kind" to the patients. CBT is largely about exposure, that is, in small steps approaching what is difficult. Do you not do the patients a disservice by letting them sit at home? But Per Carlbring does not give much for that criticism.
For example, if you have such a severe social phobia that you are not able to do anything about it, you probably would not have sought traditional therapy either. It is rather the case that internet treatment lowers the threshold for applying,