5 Benefits of Facelift Surgery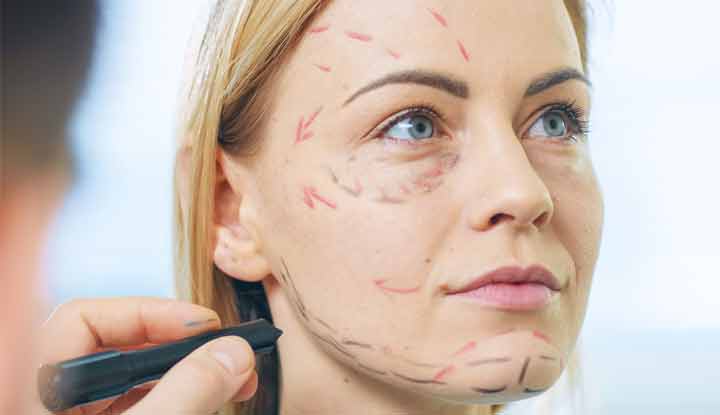 As you age, you may begin to see signs of aging, like deep creases and drooping, saggy skin on your face. Early signs of aging may make you feel self-conscious and make you seem less attractive. Fortunately, MELORA Health & Enhancement offers facelift surgery that reverses the signs of aging on your face, giving you a more beautiful and youthful appearance.
Here are the benefits of facelift surgery;
Tightens your skin
Facelift surgery is the ideal solution if you have had a problem with drooping skin in the jowl and neck region.  A facelift tightens your sagging skin.
A facelift is a restorative procedure since it smooths and tightens the skin that frames your face. The muscles and tissue under the skin are separated from the skin during a facelift.
After a facelift, everything is straightened and reshaped to give you the sleek appearance you want.
Reverses signs of aging
Many individuals are unable to accept that they are aging when they look in the mirror. If you are self-conscious about your looks, a facelift may help remove years from your appearance.
A facelift can reduce the effects of aging in several methods, such as getting rid of a double chin, smoothening wrinkles and fine lines from the face, and tightening saggy skin on the neck and lower face.
These are just a few ways having a facelift surgery may turn back the hands of time and make you seem like you are in your 20s once more. Ask your surgeon whether there are any additional ways a facelift might make you appear younger.
Amazing and natural results
One common misunderstanding about cosmetic surgery, especially facelifts, is that it would seem unrealistic and fake. That is not the situation. Review the before and after images of the surgeon and consider whether the results seem natural.
The results you might anticipate are natural when you have a competent surgeon execute the procedure. It won't appear as though you have a brand-new face or one that is "pulled back." Simply said, it will appear as though you have discovered the spring of youth and understand how to use its abilities.
It can be combined with other procedures
Due to the length of recovery and the complexity of some cosmetic procedures, they must be performed independently. But when it comes to getting a facelift, this is not true. If you like, you can have other cosmetic operations done on your face simultaneously. This cuts down on the amount of time you need to recuperate.
Additionally, it benefits you because you won't need to return for the subsequent treatment. Once more, discuss the procedures you wish to have done with your surgeon to determine if they can all be done in a single session.
Less invasive
Many plastic surgeons have discovered techniques to make facelift surgery less invasive than it formerly was due to the fast evolution of technology. As a result, you will not have to worry about needing a lengthy recovery period and may return to your normal routine more quickly. The procedure is less invasive as it uses techniques that focus on making fewer incisions on your skin and improved skin-tightening methods.  
Although you cannot stop aging, a facelift can help slow down the aging process. Call MELORA Health & Enhancement to book your appointment for a facelift.