Why You Should Visit A Sports Injury Specialist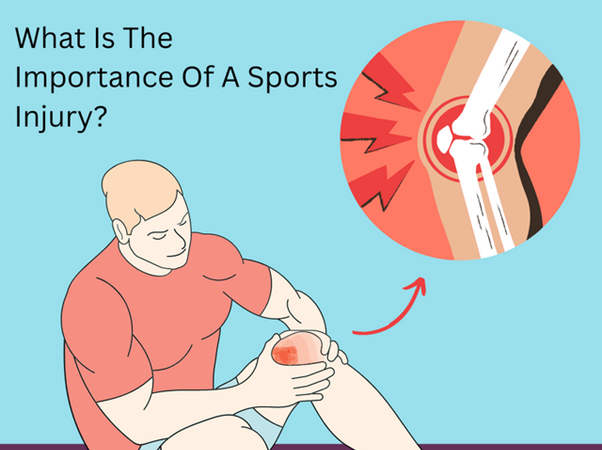 If you are a sports enthusiast, having sports injuries cannot be avoided. Taking care of your welfare is crucial, as even minor injuries may result in long-term and permanent damages if not treated immediately. Seeking the professional help of a sports injury specialist is essential and most likely to be recommendable.
A sports injury specialist resolves numerous sports issues or injuries. They can fix anything, from dislocated shoulders to damaged ankles. A sports medicine physician can assist you with the various problems that might emerge from leading an active life, mainly if you play contact sports frequently.
Sprains (most frequently ankle sprains), overuse injuries like fractures, severe brain injuries like concussions, and acute illnesses are all treated by sports medicine doctors. A sports injury specialist can assist with making decisions in life.
For instance, a sports injury specialist will frequently take a highly active role in their patient's nutrition. When an athlete can resume playing will also be decided by a sports medicine physician. If you suffer from a knee injury, you go to a sports injury specialist and get knee pain treatment in Singapore.
Learn more about a sports injury specialist's importance and find out later why you should visit a sports injury specialist.
What Is The Importance Of A Sports Injury Specialist?
Sports medicine is a medical speciality that focuses on treating and preventing injuries associated with exercise and sports, and it refers to as 'sports and exercises medicine'.
In addition to treating sports-related injuries, healthcare experts in this interdisciplinary medical speciality concentrate on injury prevention, rehabilitation, nutrition, and performance training to aid athletes in improving their performance. By visiting a sports injury specialist, you can get full health screening in Singapore to identify the problem and for the specialists to give the correct treatments for your condition.
A sports medicine specialist team frequently consists of orthopaedic surgeons, physical therapists, trainers, coaches, and other medical professionals who have received special training in sports medicine. The group of professional sports injury specialists collaborates to help patients return to playing shape as fast and safely as possible.
The information these research departments produce frequently benefits the field of sports medicine as a whole, assisting in diagnosing, treating, and preventing sports-related conditions and injuries. Academic medical centres often maintain academic research departments that conduct research and clinical trials.
1. A sports injury specialist is explicitly trained to treat athletes, fitness professionals, and other active people.
They collaborate closely with orthopaedic surgeons and physical therapists to create individualised treatment plans suitable for each patient's unique requirements because they are aware of the effects of sports and exercise on their patients' bodies, such as concussions and repetitive motion injuries.
2. A sports injury specialist helps improve injury and prevent reinjuries.
Sports medicine doctors have a thorough understanding of how athletes use their bodies while practising and playing; as a result, they offer patients professional advice and instructions on preventing injuries and avoiding reinjuring a previously injured area. They do pre-participation physical tests to ensure their patients prepare for resuming activities, assisting professional and amateur athletes in making crucial 'return to play' decisions.
3. A sports injury specialist is skilled and authorised to give advanced treatment options.
Sports medicine doctors and surgeons use current methods and techniques to help injured areas regain function. These methods range from cutting-edge reconstructive surgical techniques to regenerative medicine procedures like platelet-rich plasma (PRP) and stem cell therapy.
Suppose you suffer from breast or chest pains from bumping or elbowing while playing sports. In that case, it is best to consult a sports injury specialist because they have the correct and quality health machines, such as a mammogram, to conduct a mammogram screening in Singapore for your injury. It will help identify the problems and how big it is, therefore guaranteeing to give the proper medication.
4. A skilled sports injury specialist enhances athletic performance.
A sports injury specialist contributes to creating specialised training plans by each athlete's demands, advantages, and disadvantages. These professionals can assess an athlete's anatomical strengths and weaknesses, suggest training regimens and point out opportunities for development thanks to their knowledge and equipment.
With these exceptional skills and knowledge, it is recommendable for you to consult a sports injury specialist, as they play an essential role in your journey as a sports enthusiast or an athlete.
Find out more about why you should visit a sports injury specialist.
Why You Should Visit A Sports Injury Specialist
Here are the reasons why you should visit a sports injury specialist.
1. You are playing sports.
Getting injuries during sports events are inevitable; therefore, visiting a sports injury specialist is essential. Any level of sport, but particularly contact sports, can cause severe injuries. You might not even be aware that you are at risk for a muscle tear.
However, some minor issues can arise from sports. They might not even be visible to the untrained eye. For instance, if you run frequently, you may experience ankle issues. You become more prone to fractures and tears due to the extra tension.
2. They have great dedication to treating a range of ailments.
A sports injury specialist has a wide range of skills in treating sports injuries through conservative and surgical procedures. These injuries range from overuse injuries to acute injuries. They work to keep their patients injury-free by utilising preventative measures, correct techniques, and education.
3. A sports injury specialist aims to hasten patients' recovery from sports-related injuries.
Receiving the appropriate diagnosis and care is done in the process of their treatment. A sports injury specialist uses minimally invasive treatment techniques whenever possible. They also opt for preventing future injuries through sports-related counselling, and education on best practices can help patients avoid future injuries.
4. You can have proper care and treatment with a sports injury specialist if you have a previous sports injury.
Even if you haven't played football since high school, that one game still occasionally gives your ankle a stiff feeling. A sports injury specialist will be able to assist you if this describes you. They can help you with any niggles you may have because they are equipped and qualified to manage injuries over the long term.
A sports injury specialist understands all types of injuries in sports medicine, especially those that result in long-term problems. A sports injury specialist has special training to handle these adverse effects.
5. They will give you professional assistance with questions relating to sports.
A sports injury specialist can advise patients on healthy eating habits, nutritional supplements, and tactics for achieving sporting objectives.
If you are looking for a sports injury specialist, you may contact Thomson Wellth Clinic for their professional sports-related services.