Why Should You Care About School Physicals?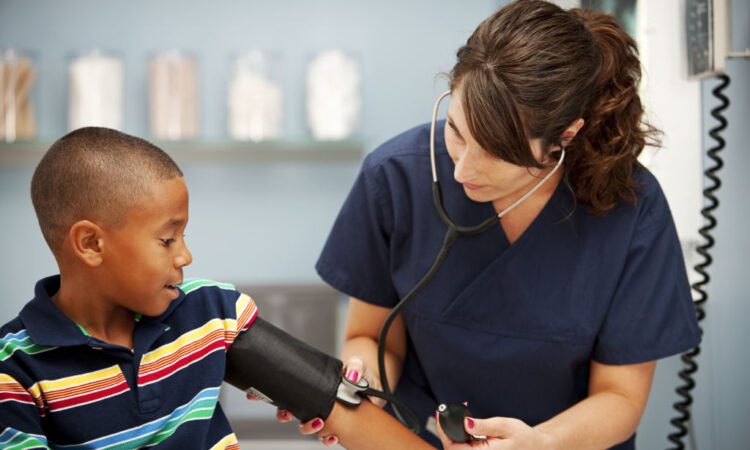 Stock Photo by Sean Locke www.digitalplanetdesign.com
Yearly school physicals provide the opportunity for children to receive regular checkups from their pediatrician. There are plenty of important reasons to get your children checked out before each school year begins. What should parents expect to happen during their children's school physicals Conroe?
Here are just some of the ways a doctor can screen you child:
A vision test that checks eyesight and how well the two eyes work together

An auditory test that screens ears and hearing

A series of questions about medical history and family medical history, including questions about medications

A check for muscle strength, coordination, and flexibility using standardized tests such as the Gross Motor Function Measure (GMFM) scale

A throat culture to screen for strep throat or other infections
What are the Benefits of School Physicals?
Identifying underlying health issues
As far as preventative medicine goes, many health issues can be identified and treated during these checkups. This could include vision issues, hearing problems, congenital disabilities, or other serious health conditions. Many of these problems may be easy to ignore early on in life. A child who doesn't have perfect hearing will not necessarily notice not being able to hear well at an early age. But if left untreated for too long, they could lead to long-term medical complications later in life.
Identify factors that could lead to injuries while playing sports
Physicals can also help identify factors that could lead to injury while participating in sports or other activities at school. These factors include weight problems that could put undue stress on joints and bones when playing certain sports. They may also include chronic diseases like asthma or other conditions that would require special considerations during physical activity or when participating in certain activities such as swimming or field trips. 
Finding out about these potential issues early on is important because they don't just disappear over time. Doctors recommend treating them immediately to prevent them from escalating into more serious concerns. This is especially important if you are hoping your child will participate in organized sports after graduating high school.
School physicals may help children obtain insurance coverage
Physical exams don't only help you get coverage later on. They can also be used as diagnostic tools from an early age to address issues sooner rather than later. If a student gets into an accident or becomes ill at school, having a recent physical can give the best information about what kind of traumatic injury or illness the child may have experienced.
This can help doctors choose proper courses of action and save time and money by determining the kind of tests that need to be run right away versus which ones are important but not necessary right now. Having any doctor is better than having none at all when an urgent need arises, but getting a thorough exam beforehand helps ensure that things will go smoothly when an emergency happens.
Physical exams allow a doctor to review the child's medical history and update vaccinations
Students will have an opportunity to share any injuries or ailments they have been experiencing so that doctors can evaluate the severity of their symptoms. In most cases, students will be receiving all of their basic immunizations at this time. These children will be protected against serious infections by providing records and updating their vaccinations. The physical exam is also a good opportunity for parents to talk with doctors about any health concerns they have about their children.
A physical exam helps identify the following problems;
Vision problems, hearing impairment

Scoliosis

Sleep apnea

Diabetes
They also check other conditions early on to begin treatment or modification of activities. The American Academy of Pediatrics (AAP) recommends that all children receive annual school physicals starting at age three, even if no apparent health issues are present.
 A well-child visit is more than just an opportunity for your child to get a shot. It provides an early assessment for certain conditions and interventions before symptoms become serious enough for you to notice them at home. These preventive services make a difference over time by reducing the incidence of some chronic diseases and injuries among young people.