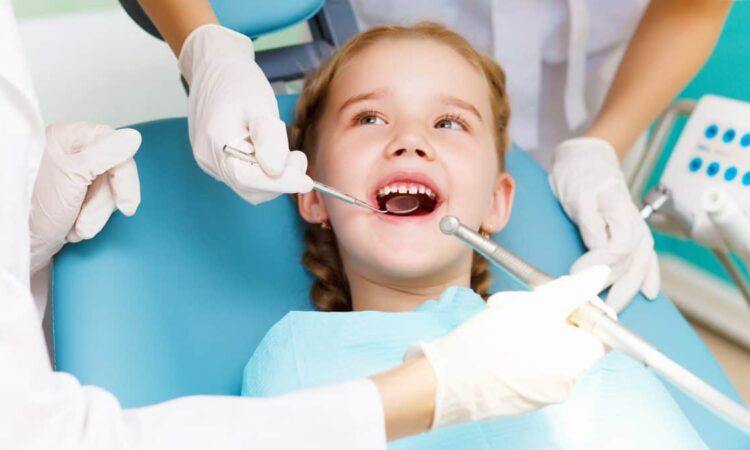 Also known as pedodontists, pediatric dentists treat children, teenagers, and infants. Your child should have the first appointment with a pediatric dentist when the first tooth shows up. Parents often undermine the need for dental care for children, even though a considerable percentage of kids have cavities in their primary teeth. Ignoring early dental issues only snowballs into serious complications later. If you are visiting a pediatric dentist Sterling Heights, MI, here's what you need to know. 
What does a pediatric dentist do?
As we mentioned, pediatric dentists specialize in providing comprehensive oral care for children and teenagers. From oral health exams to fluoride treatments, orthodontic care, removal of cavities, and treating dental injuries, they do it all. They also explain basic oral hygiene habits to children and guide parents in preventing pediatric periodontal disease. 
When to see a pediatric dentist?
Besides early checkups in the first couple of years, it is important to see a dentist when the child has grown up. Along with dental care, a pediatric dentist can teach things to parents and kids alike. If your child has a specific dental problem, such as a cavity, you would need to schedule an appointment. It is best to take your child for checkups and oral exams every six months to avoid unwanted complications in the future. It may take a while to explain the need for a dental appointment to your child, but it is best to prep them for the experience without scaring them about the visit. 
What to expect at an appointment?
Many adults are surprised to find a soothing environment at pediatric dental clinics. Children cannot sit for long hours, and therefore, a pediatric dentist takes additional steps to make patients feel more comfortable. The appointment would start with a discussion on basic oral hygiene practices that your child follows, followed by a detailed oral exam. The pediatric dentist may do teeth cleaning if needed to remove plaque and tartar. Based on the current findings, the dentist may ask you to return for a routine follow-up. Treatment plans are to be followed as needed, and if your child is new to oral care, the pediatric dentist will help explain brushing and flossing habits. They will also answer questions that your kid may have. 
Don't delay your child's dental care concerns. Find a top-rated pediatric dentist in your area in Sterling Heights and ask for an appointment.