The Importance of Family Medicine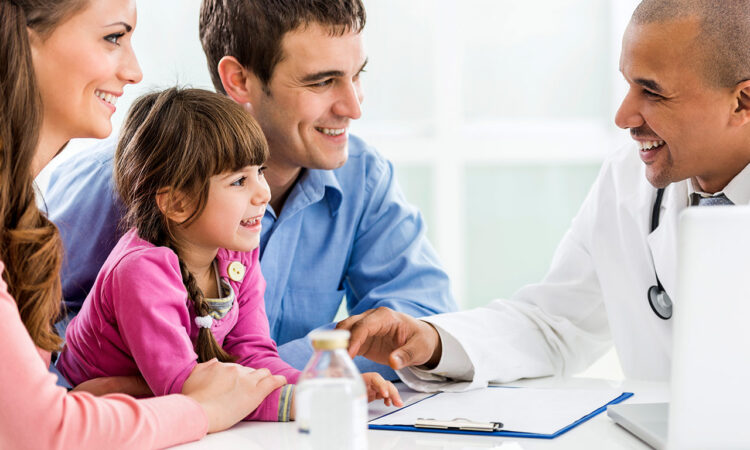 If you were questioned on what sort of doctor sees the most patients each year, would you guess Pediatrician? Obstetrician? Gynecologist? Well, it is none of those. Family physicians account for roughly one-fourth of all office visits. Unlike other medical professionals who specialize in a single type of disease or a certain portion of the body, family medicine physicians provide comprehensive care to patients of all genders and ages at all phases of life.
Notwithstanding the name, you may be a single individual without kids and still require a family doctor. This post goes over some of the surprising benefits of Cary, NC family medicine and precisely what these practitioners can do to ensure you access top-level healthcare. Continue reading to learn more.
Family Doctors Oversee Your Preventive Care
One of the most critical functions of a family doctor is to educate patients about illness prevention and health maintenance. They are concerned about your whole wellbeing, including your emotional and mental requirements, which might include assisting you with:
Nutritional therapy and weight loss

Advising you on the finest kinds of physical activity for your fitness level

Stress alleviation and anger management techniques

Fertility screening and advice
Family Doctors Are Skilled At Treating Common Ailments
Your family physician is your go-to healthcare resource for the necessary prescription medication when your kid has flu or the common cold, or you suspect you have another urinary tract infection. Likewise, your family doctor should be your first visit if your kid requires vaccines for camp or school or if you have worries about their physical development rate.
Family Physicians Diagnose Emerging Concerns
Family physicians are intimately familiar with your health history since they serve you and your family for an extended period. Therefore, they are the first people you tell when you have new or odd symptoms since they recognize what is 'normal' for you. Besides, your provider's familiarity with your health history helps them spot a bid shift that could suggest a grave or concealed ailment early.
Family physicians are frequently the first to screen you for early indicators of severe conditions like cancer, as well as the first to uncover new conditions. They request, run, and analyze tests to identify diseases, then explain the findings to you. Your doctor then tracks your progress and, if required, reassesses your therapy.
Family Physicians Manage Chronic Conditions
Cardiovascular illness, diabetes, cancer, stroke, and asthma are just a few degenerative and chronic conditions that family doctors treat. These specialists provide you with ongoing and tailored care during some of the most difficult moments in your life. Besides, they continue to use diagnostic tests to assess your progress and select the next appropriate step in your unique care plan.
Family Physicians Are Advocates Of Your Healthcare Staff 
Family physicians oversee nurses, medical assistants, and physician assistants. These experts communicate with occupational and rehabilitative therapists, pharmacists, mental health workers, social workers, and other medical professionals on your behalf.
If your disease gets serious and requires more focused attention, they will refer you to an expert but still remain involved and informed. As a result, you are relieved of the pressure of figuring things out on your own. What's more, to warrant that all your medical requirements are covered, your family physician works with a collaborative network of doctors to offer you integrated care.
Are you ready to partner with a family physician that is passionate and committed to supporting your family's health and wellbeing throughout all life's stages? Generations Family Practice features compassionate, patient-centric family medicine specialists well-versed in various specialties, ranging from obstetrics and gynecology to pediatrics, geriatrics, aesthetics, and more. Make an appointment today through mobile or online to learn more about family medicine.