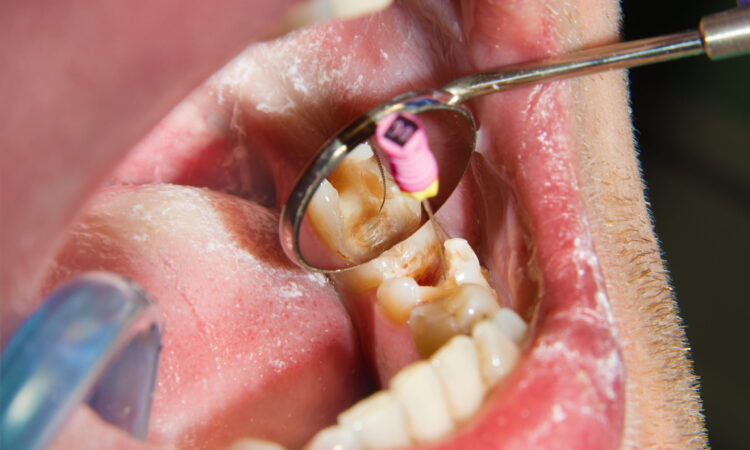 endodontic treatment of teeth close-up. Cleaning of the roots of the teeth and their filling. The concept of modern technology in the dental clinic
Root canal El Paso is a dental procedure that involves removing the infected or damaged pulp from the tooth. The pulp is the soft tissue inside the tooth that contains nerves, blood vessels, and connective tissue. When the pulp becomes damaged or infected, it can cause severe pain and sensitivity, and even lead to tooth loss if left untreated. A root canal is a commonly performed dental procedure that can save the natural tooth and prevent further complications.
WHY YOU MAY NEED A ROOT CANAL
There are several reasons why you may need a root canal, including:
Deep tooth decay

Repeated dental procedures on the tooth

Cracked or chipped teeth

Facial trauma

Genetics
If left untreated, an infected or damaged tooth can lead to abscesses, bone loss, and other serious complications. Therefore, it's important to schedule an appointment with your dentist if you experience any of the following symptoms:
Severe toothache

Sensitivity to hot or cold temperatures

Swelling or tenderness in the gums

Discoloration of the tooth

A pimple-like bump on the gums
THE ROOT CANAL PROCEDURE
The first step in a root canal procedure is to numb the area around the affected tooth with a local anesthetic. Once the area is numb, your dentist will create an opening in the top of the tooth to access the pulp chamber. Using specialized tools, your dentist will remove the damaged or infected pulp and clean the inside of the tooth thoroughly. To prevent further infection, your dentist may apply medication to the tooth before sealing it with a temporary filling.
In most cases, a second appointment is necessary to complete the root canal procedure. During this appointment, your dentist will remove the temporary filling and replace it with a permanent filling or crown to protect the tooth and restore its function.
AFTERCARE AND RECOVERY
After a root canal procedure, it's normal to experience some sensitivity and discomfort in the affected area. This can usually be managed with over-the-counter pain medication and should subside within a few days. You should also avoid chewing on hard or sticky foods and maintain good oral hygiene habits, including brushing and flossing regularly.
It's important to schedule regular check-ups with your dentist to monitor the health of your teeth and gums and prevent further complications from developing.
FINAL THOUGHTS
A root canal in El Paso can be a daunting prospect, but it's a commonly performed procedure that can save your natural tooth and prevent further complications. If you're experiencing any symptoms of an infected or damaged tooth, don't hesitate to schedule an appointment with your dentist. They can help determine if a root canal is necessary and guide you through the procedure and aftercare.