Is EvolveX Treatment Safe?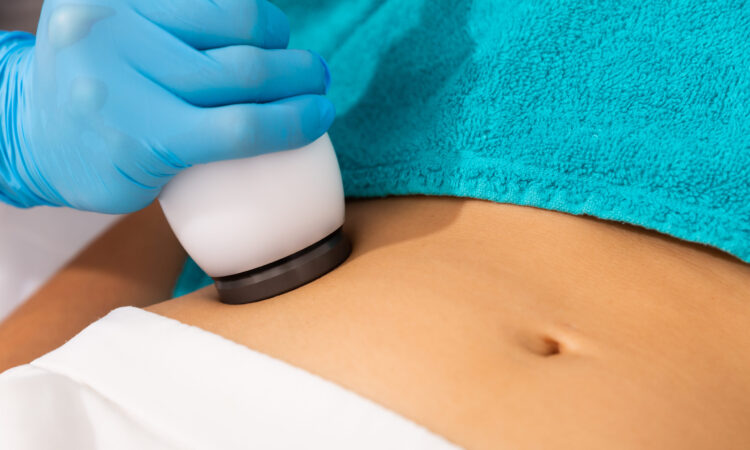 Even though there are other body sculpting gadgets on the market today, none compare to EvolveX in terms of safety. For instance, EvolveX contains a call button that allows the patient to interrupt the therapy at any time for the personnel to make modifications. Real-time monitors with sound indicators that provide aural feedback when ideal temperatures are reached throughout the treatment process are another example of a built-in safety feature. This feedback guarantees that the skin is neither overheated nor underheated. This device's treatment screen also allows the doctor to monitor the thermal effect during the process visually. The essential safety aspect is that EvolveX Santa Monica uses colorblind radio frequency technology, which means it is efficacious and safe on all skin types.
Overview of EvolveX procedure
EvolveX is a non-surgical body contouring procedure that may remove fat, tighten skin, and tone muscle in a variety of regions of the body, such as the belly, waist, arms, inner and outer thighs, back, legs, and buttocks. No invasive surgery is required with EvolveX; instead, non-invasive contouring employs radiofrequency (RF) and electromagnetic radiation to remove body fat and rebuild muscle and skin. RF waves are mild on your skin and tighten the underlying skin structure while increasing collagen and elastin production. This procedure eliminates fat cells and promotes smoother, more youthful curves.
Procedure of EvolveX
EvolveX is not a weight reduction treatment; instead, it is designed to treat regions of the body where stubborn fat and cellulite cannot be alleviated by following a balanced diet and exercising regularly. Ideal applicants must be in excellent health, have clear skin (no active tans), and be within an acceptable weight range. EvolveX treatments are often quick, simple, and pleasant. Treatment duration and frequency are dictated by the individual's difficulties and intended outcomes. Individual outcomes may differ. Treatment sessions can be finished in an hour or less, depending on the locations treated and the number of treatments arranged in a session.
Who is an ideal candidate for EvolveX?
EvolveX is highly customizable and can be suitable for a wide range of body shapes. Patients who want to tone, tighten, and smooth their bodies and who are already living a healthy lifestyle with a balanced diet and exercise are often the greatest candidates. Ideal candidates should meet the following conditions:
Have any skin tone or kind of skin.

Are nearing their optimal weight (within 10-20 pounds).

Are generally in good health.

They are not pregnant and have no metal in their bodies.

Are not affected by a hernia.
Results of EvolveX
While you may see rapid changes in fat and cellulite after the first treatment, the most dramatic benefits come over time as the destroyed fat cells are naturally swept away by the body, collagen tightens, restructures, and smoothes the skin, and muscles strengthen and tighten. Long-lasting and natural-looking results provide a tighter, smoother, more contoured, and toned figure.
There is no downtime with EvolveX. The treated skin may be heated and red, but these symptoms will fade within a few hours. Keep the treated region out of the sun for one week after treatment, but feel free to resume your everyday life and activities. Get the figure you have always desired without undergoing surgery or spending endless hours at the gym. Call EvolveX to schedule your appointment today to determine if you are an ideal candidate for EvolveX therapy.