How Men Can Conveniently Get Tadalafil Online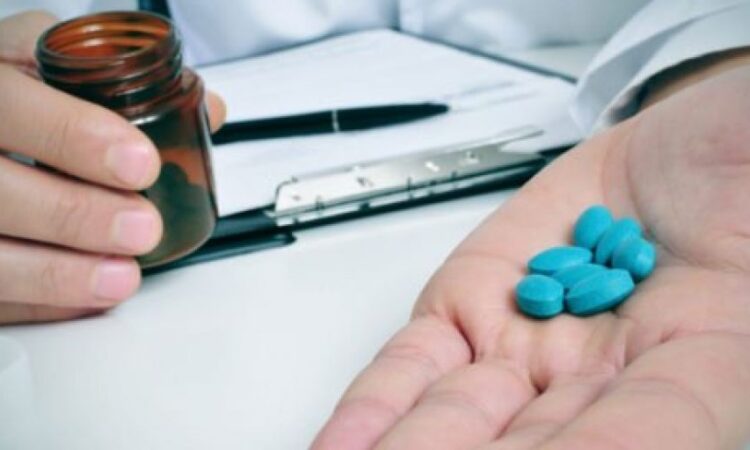 Many men experience erectile dysfunction (ED), especially as they age, and begin to suffer the normal effects of aging. Tadalafil offers assistance for obtaining and maintaining erections. The medication stays in the body for as long as 36 hours. Tadalafil online can conveniently be ordered from BlueChew with the approval of a licensed medical provider.
How Erections Are Created
Tadalafil has the same active ingredient as Cialis, and it functions in much the same way as the brand-name medication. Understanding how Tadalafil works in the body requires first understanding what causes ED.
When a man becomes aroused, nitric oxide (NO) is released into the bloodstream. This creates a series of chemical reactions resulting in higher cyclic guanosine monophosphate levels (cGMP). The role of cGMP is to relax the muscles around the base of the penis and thus allow blood to flow into the penis.
The body simultaneously constricts veins that leave the penis, effectively minimizing how much blood can exit the organ. The combination of increased flow in and decreased flow out traps blood in the penis and creates an erection.
A naturally occurring PDE-5 enzyme eventually processes the cGMP that was created. The muscles around the base of the penis constrict as the cGMP is processed, limiting flow into the penis and eventually leading to a subsided erection.
Thus, the PDE-5 enzyme has an instrumental role in subsiding erections. When it's not in a proper ratio, it can also prevent erections from properly forming in the first place.
How Tadalafil Helps with Erections
Tadalafil falls within a class of PDE-5 enzyme inhibitors. It helps prevent excess PDE-5 from acting too quickly while the medication is in the bloodstream. As the PDE-5 enzyme is blocked, it can't process cGMP. The muscles around the penis's base can remain relaxed, and blood can continue to flow into the penis. This makes it easier to obtain and maintain an erection.
The active ingredient in Tadalafil can last for up to 36 hours. This makes the medication well-suited for long weekends, prolonged overnight adventures, and other times when customers want to be ready throughout the day or longer.
Tadalafil Dosages and Pill Type
BlueChew can help men get Tadalafil online in an easy-to-chew tablet. The chewable tablet dosages for the medication are six or nine milligrams.
One of the licensed medical providers who BlueChew works with can confirm that Tadalafil is right for a customer and can recommend either of these dosages. They may adjust the dose down if the consumer experiences significant side effects (see below).
Tadalafil Counter Indications and Side Effects
Most sexually active men can tolerate Tadalafil well, but there are a couple of situations where the medication shouldn't be used. Users should discuss with a licensed medical provider if they:
Take vasodilator medications
Take pulmonary hypertension and/or angina medications
Use butyl nitrate, nitrite, or amyl nitrite street drugs
Potential side effects to be aware of include vision changes, headaches, backaches, flushed skin, nausea, nasal drips/congestion, dizziness, and rashes. Men seek immediate medical attention if they experience an erection that lasts for four or more hours (priapism).
Of course, all men should discuss all medications and any side effects with a knowledgeable medical provider.
Get Tadalafil Online
BlueChew offers Tadalafil online. The company works with a team of licensed medical providers who can prescribe Tadalafil if they determine that the medication indeed is appropriate for customers. The medication arrives directly at one's doorstep.
To learn more about Tadalafil and how it might help, begin a consultation today.