Achieve Your Hollywood Smile With Cosmetic Dentistry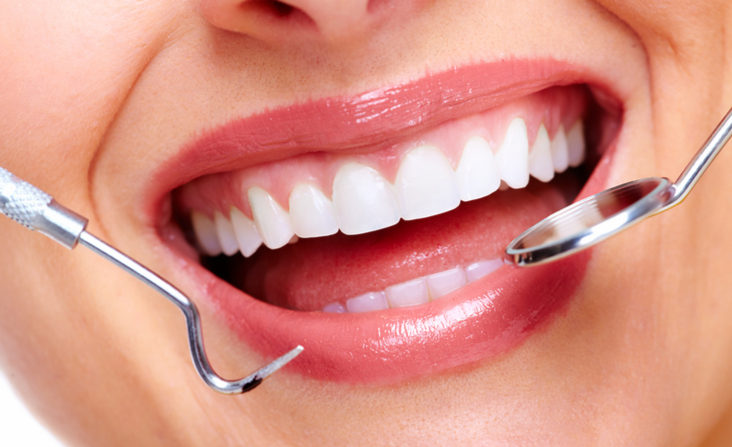 Everyone wishes to have beautiful teeth and an attractive smile. Tooth discoloration and missing or decayed teeth may make this impossible. Fortunately, Dr. Dorian Cucereanu offers cosmetic dental procedures that focus on achieving your smile goals. Don't allow missing or decayed teeth to prevent you from smiling with confidence when there are easy procedures that can fix that.
An overview of cosmetic dentistry
Cosmetic dentistry combines dental procedures that focus on enhancing your smile aesthetics. Dr. Cucereanu uses orthodontic appliances, restorations, and teeth whitening treatments to improve the appearance o your gums and teeth. The procedures alter the position, shape, and color of your teeth to achieve a striking smile that will leave you satisfied. Although categorized as cosmetic procedures, some of these treatments improve your oral health, correct your bite and improve your speech. For instance, replacing a severely decayed or missing tooth with a dental prosthesis minimizes the risk of bone loss and gum recession.
Different types of cosmetic dentistry
During your appointment, your provider completes a thorough oral exam to determine if your mouth is ready for treatment. If you have tooth decay or inadequate bone, your provider may treat the decay and offer a bone graft to provide a sturdy foundation for dental implants. Your dentist may complete one or a combination of different cosmetic procedures to achieve your smile goals. Your treatment plan may include:
Teeth whitening is inexpensive and easy to achieve a bright, attractive smile. This procedure involves hydrogen peroxide gel which eliminates stains from your enamel. Dr. Cucereanu offers take-home teeth whitening kits and in-office teeth whitening that makes your teeth appear a few shades brighter. The Zoom in-office whitening brightens your teeth up to 8 shades brighter, improving your confidence in your smile.
Dental implants are artificial replacement tooth roots that fill the gaps in your smile. After dental implant surgery, the implant fuses with your jaw offering a sturdy foundation for a crown or bridge. Apart from enhancing your smile, dental implants preserve your jawbone and prevent gum recession.
Invisalign is an orthodontic appliance that uses clear plastic aligners to align your teeth, giving you a symmetrical smile. Because they are clear, these aligners are barely noticeable, meaning you can smile freely without worrying about people staring.
Dental veneers are tooth-colored shells that protect the front surface of your teeth. Veneers are often called Hollywood teeth because they offer your teeth a natural perfection that enhances your smile.
Factors influencing your eligibility for cosmetic dentistry
Anyone can go for cosmetic dentistry, but you may not be an eligible candidate in some cases. Your provider may assess the jawbone and gum health before implant surgery. The team first treats your dental problems before proceeding to cosmetic dentistry. Although these treatments don't have an age limit, most dentists decline to perform cosmetic procedures on children under 18. However, the team may make exceptions in cases where the procedure is essential for improving speech or bite.
To explore the excellent benefits of cosmetic dentistry, call Dr. Cucereanu DDS or schedule your appointment online.